One experience, all platforms
Offer the best payment experience to your users, on Android or iOS.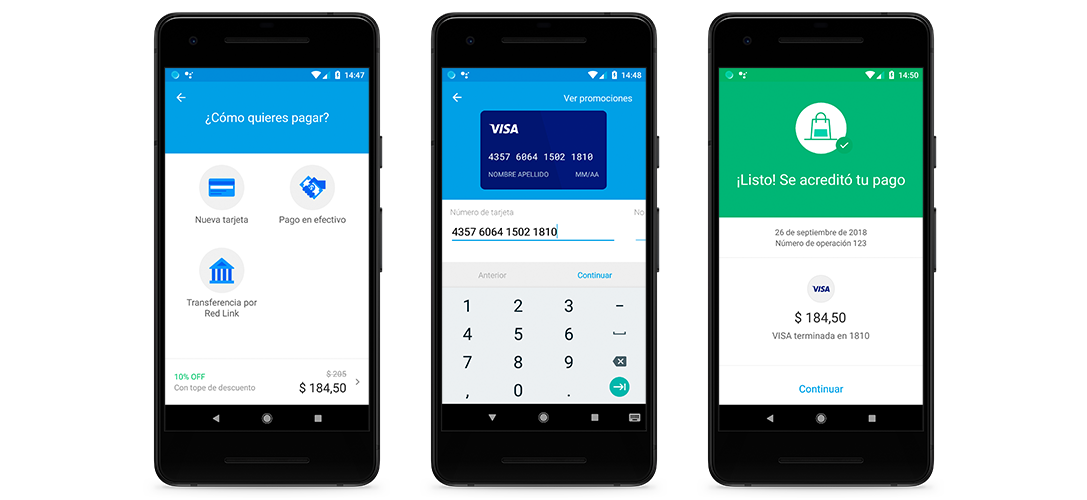 It is very easy to integrate the checkout:
Include the SDK in your project.
Enter your credentials and create the payment preference.
Start the payment process with a button on your application.
Get to know when a payment is made with the notifications we send you.